Lawyers & notaries public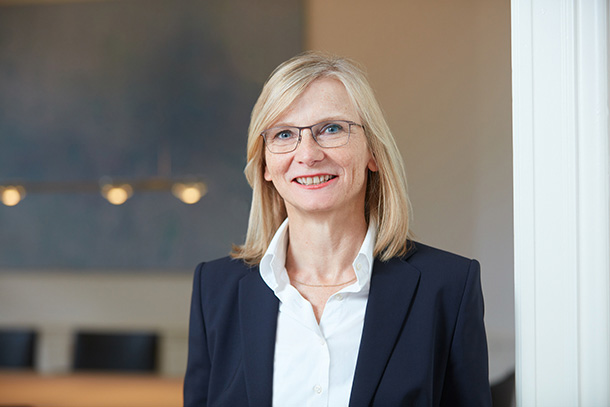 Patricia Angeli
Lawyer and notary public
Patricia Angeli, who was born and grew up in Fulda, studied in Freiburg i. Br. and Munich and came to Berlin after she passed her first State Exam in Munich in
1989
. After a legal traineeship at the Berlin Court of Appeal, a three-month period at a law firm in Chicago, USA, and after passing her second State Exam in
1993
, Patricia Angeli started her career at the law firm Schön Nolte Finkelnburg & Clemm in Berlin.
During her legal traineeship she already started to work for Dr. Jost von Trott zu Solz in restitution matters, directly after the Berlin Wall came down. After she had obtained her license as a lawyer in
1993
, she was able to assume the permanent substitution of the notary public Prof. Dr. Klaus Finkelnburg, thus specialising early on in notarial acts. She herself was admitted as a notary public in the year
2000
.
Patricia Angeli has been a partner in this law firm and its successors since
1998
and, after the merger with the American law firm White & Case in summer
2000
, a contract partner until the beginning of
2014
.
Patricia Angeli has placed the focus of her notarial work on real property law with all its facets. During her time at White & Case she gathered additional experience as a lawyer in due diligence mandates, in the energy sector and with M&A transactions, which particularly helped her as a notary public when recording real property packages.
In March
2014
, Patricia Angeli joined the law firm von Trott zu Solz Lammek as a partner, in order to concentrate on her work as a notary public. Since January
2017
, she has been working in her own law firm together with Alf Poetzsch-Heffter, which is specialised in notarial acts. 
Patricia Angeli is married and has three children. She lives with her family in Berlin-Mitte.