Lawyers & notaries public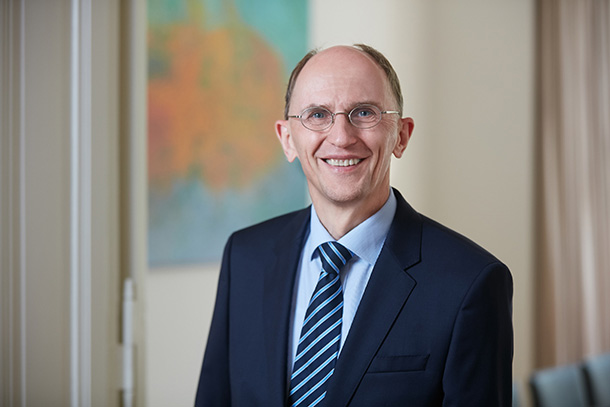 Alf Poetzsch-Heffter
Lawyer and notary public
Alf Poetzsch-Heffter grew up in Kiel and then moved to Freiburg i. Br. to study. He passed his first State Exam there and, after completing his legal traineeship also in Freiburg, passed his second State Exam in
1994
. While studying and completing his legal traineeship he worked at the Institute for Economic Law at Freiburg University focussing on company law.
After obtaining his license as a lawyer in
1995
, he moved to Berlin where he started to work as a lawyer for a law firm specialised in legal advice for real property projects. During this exciting time, Alf Poetzsch-Heffter took part in many important real property development projects in Berlin and the new Länder. The legal advice he provided involved all legal matters, i.e. contract law for purchase, developer and rent agreements as well as contracts for work, but naturally also company law, restitution law, public planning law and tax law. This kind of legal advice has been the focus of his work as a lawyer until the present time.
In the year
1998
, Alf Poetzsch-Heffter joined HFK Lawyers, becoming a partner, and then a shareholder in
2004
. His professional focus has remained the same. For several years he managed the Berlin branch of the law firm and the praxis group on real property law.
In
2007
, he obtained his license as a notary public and the share of his notarial work increased in the following years. His notarial activities include all legal fields. In order to take account of the importance of tax law as part of recordings, he successfully completed a qualification as a specialist in tax law in
2013
.
Since January
2017
, Alf Poetzsch-Heffter has been working together with Patricia Angeli in its own law firm, which is specialised in notarial acts. 
Alf Poetzsch-Heffter is married and has three children. He lives with his family in Berlin-Steglitz.